21. 10-Ligne Silk Ribbon Watch
表
Waltham
10-Ligne Silk Ribbon Watch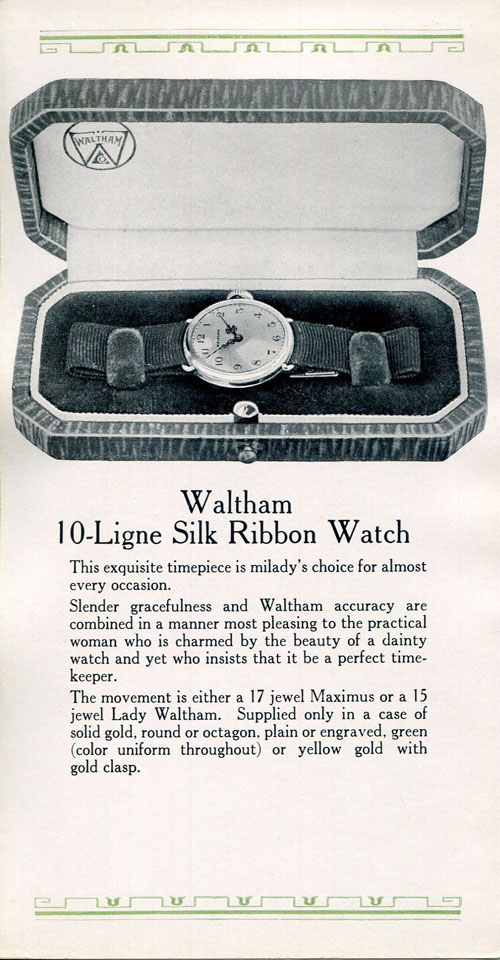 This exquisite timepiece is milady's choice for almost every occasion.
Slender gracefulness and Waltham accuracy are combined in a manner most pleasing to the practical woman who is charmed by the beauty of a dainty watch and yet who insists that it be a perfect timekeeper.
The movement is either a 17 jewel Maximus or a 15 jewel Lady Waltham. Supplied only in a case of solid gold, round or octagon, plain or engraved, green (color uniform throughout) or yellow gold with gold clasp.
裏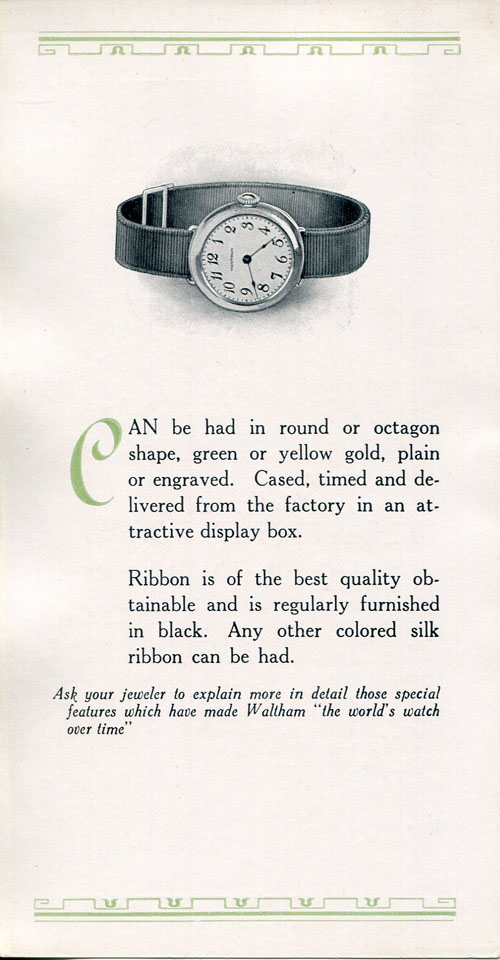 CAN be had in round or octagon shape, green or yellow gold, plain or engraved. Cased, timed and delivered from the factory in an attractive display box.
Ribbon is of the best quality obtainable and is regularly furnished in black. Any other colored silk ribbon can be had.
Ask your jeweler to explain more in detail those special features which have made Waltham "the world's watch over time".
PR
前頁 ・ 1 / 2 / 3 / 4 / 5 / 6 / 7 / 8 / 9 / 10 / 11 / 12 / 13 / 14 / 15 / 16 / 17 / 18 / 19 / 20 / 21 / 22 / ・ 次頁