14. No.1205
表
WALTHAM
The World's Watch Over Time
WALTHAM
Boudoir Clock No.1205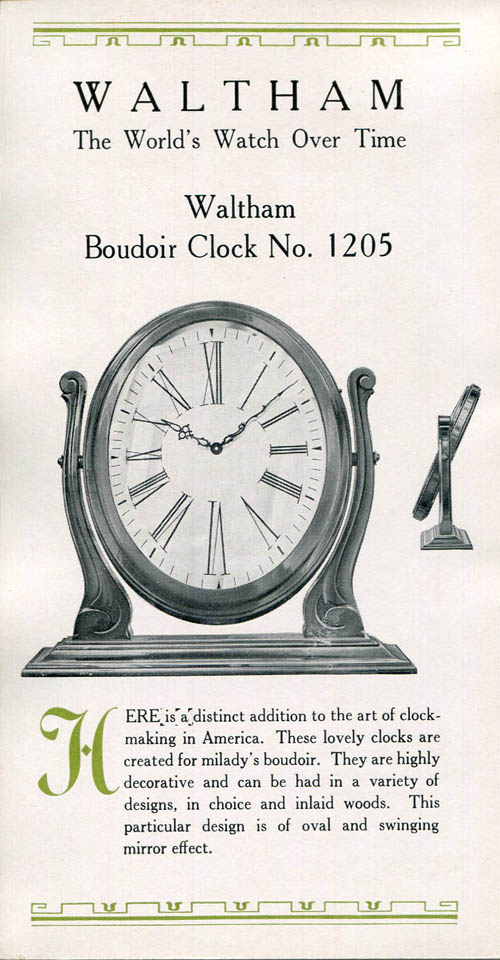 HERE is a distinct addition to the art of clock-making in America. These lovely clocks are created for milady's boudoir. They are highly decorative and can be had in a variety of design, in choice and inlaid woods. This particular design is of oval and swinging mirror effect.
裏
Waltham
Boudoir Clock No. 1205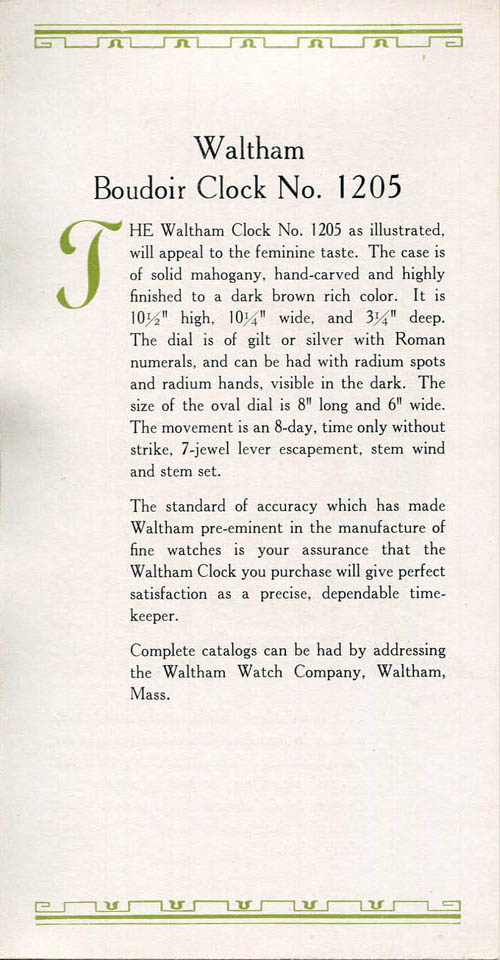 THE Waltham Clock No. 1205 as illustrated, will appeal to the feminine taste. The case is of solid mahogany, hand-carved and highly finished to a dark brown rich color. It is 10 1/2" high, 10 1/4" wide, and 3 1/4" deep. The dial is of gilt or silver with Roman numerals, and can be had with radium spots and radium hands, visible in the dark. The size of the oval dial is 8" long and 6" wide. The movement is an 8-day, time only without strike, 7-jewel lever escapement, stem wind and stem set.
The standard of accuracy, which has made Waltham pre-eminent in the manufacture of fine watches, is your assurance that the Waltham clock you purchace will give perfect satisfaction as a precise, dependable timekeeper.
Complete catalogs can be had by addressing the Waltham Watch Company, Waltham, Mass.
Tokyo Disneylandで見つけた実物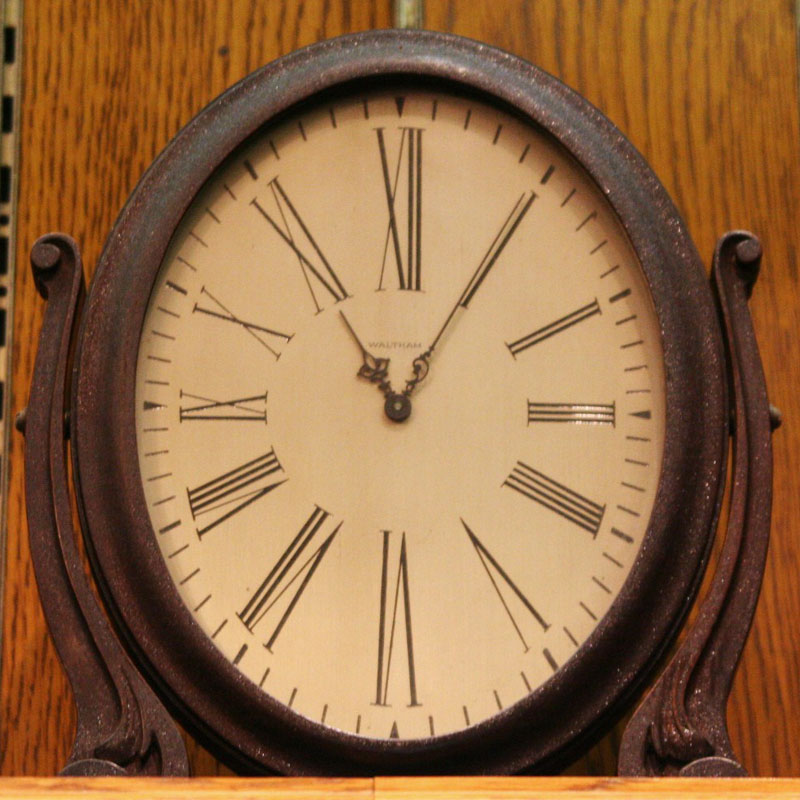 PR
前頁 ・ 1 / 2 / 3 / 4 / 5 / 6 / 7 / 8 / 9 / 10 / 11 / 12 / 13 / 14 / 15 / 16 / 17 / 18 / 19 / 20 / 21 / 22 / ・ 次頁