16. No.1258 Desk Clock
表
WALTHAM
The World's Watch Over Time
WALTHAM Clock No.1258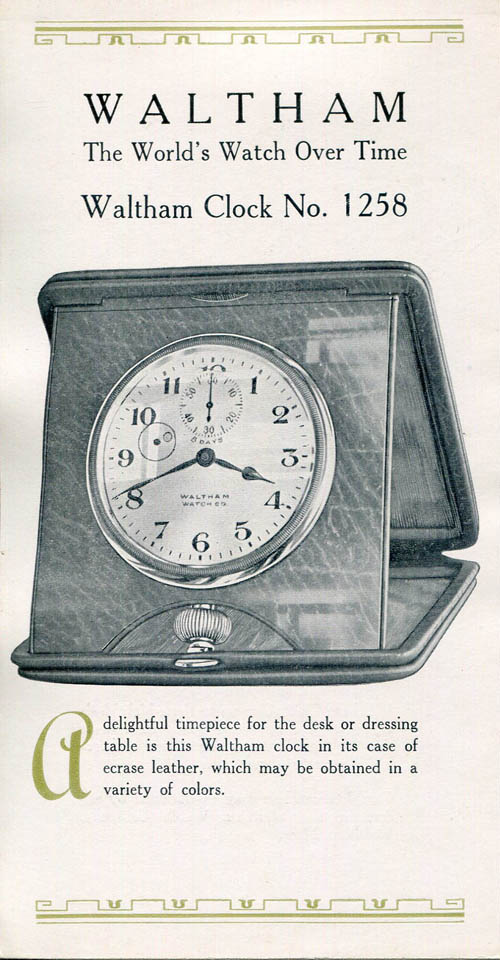 a delightful timepiece for the desk or dressing table is this Waltham clock its case of ecrase leather, which may be obtaind in a variety of colors.
裏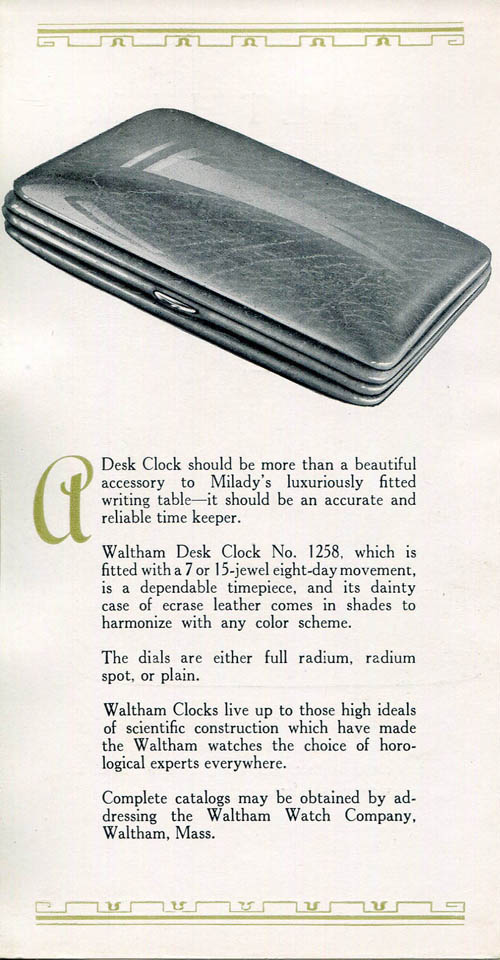 a Desk Clock should be more than a beautiful accessory to Milady's luxuriously fitted writing table --- it should be an accurate and reliable time keeper.
Waltham Desk Clock No.1258, which is fitted with a 7 or 15-jewel eight-day movement, is a dependable timepiece, and its dainty case of ecrase leather comes in shades to harmonize with any color scheme.
The dials are either full radium, radium spot, or plain.
Waltham Clocks live up to those high ideals of scientific construction which have made the Waltham watches the choice of horological experts everywhere.
Complete catalogs may be obtaind by addressing the Waltham Watch Company, Waltham, Mass.
PR
前頁 ・ 1 / 2 / 3 / 4 / 5 / 6 / 7 / 8 / 9 / 10 / 11 / 12 / 13 / 14 / 15 / 16 / 17 / 18 / 19 / 20 / 21 / 22 / ・ 次頁